Removal of Existing Surfaces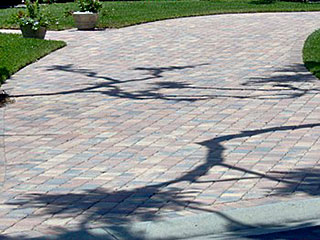 If your hardscaping has been constructed using good quality materials and the installation has been handled by expert professionals, it will last for a number of years without too much trouble. However, there are times when hardscaping is exposed to excessive wear and tear or becomes damaged due to an impact. In some cases poor maintenance can also result in various areas of the landscape looking old and dated.

If you feel that you need to remove any of the existing surfaces in your landscaping, you need to hire the services of experts that have experience with these jobs. Improper techniques or the use of incorrect equipment can damage other aspects of your landscape resulting in excessive repairs and unnecessary costs.


Custom Hardscape Removal Solutions
We at Surfside Pavers have been at the fore of the hardscaping industry in Melbourne, and Vero Beach for over 25 years now. Our vast expertise has seen us create beautiful outdoor spaces on properties in and around Stuart, Cocoa, Port St Lucie, and Suntree. In addition, we have handled hardscaping surface removal projects in Viera, Palm Bay.

As active members of the Interlocking Concrete Pavement Institute, HBCA, and TCBA we have the certification that ensures you will get industry standard solutions when you opt for our services. Over the years, we have also completed a number of paver removal and replacement projects in Sebastian, Fort Pierce, Titusville and the surrounding areas.


Hardscape Surface Removals
When it comes to hardscapes, we have the expertise to handle all types of paved surface removal jobs for our clients. In most instances, these tasks are part and parcel of larger landscape projects. However, we can also remove existing surfaces for replacement of specific features as well. Regardless of the size and complexity of your project, we have excellent technicians that can handle all types of hardscape surface removals expertly.

When we are handling these projects, you can rest assured that all of the work will be completed safely and without too much and disruption to the other features in your landscaping. For example if you need only a driveway surface removed in order to install a new one, we will make sure that the curbing and edging doesn't come to any harm.

Our focus is always on providing the best quality solutions to our clients and ensuring that they get cost effective services that fit perfectly into their budget. We work on projects of all shapes and sizes and ensure that our clients are 100% satisfied with the services we provide. In addition to handling all types of residential hardscape removal jobs, we also work very closely with architects and engineers in their commercial projects. These large-scale projects require specific skills and knowledge. With the experience that we have in this industry, we are able to handle even the most complex jobs efficiently, safely and professionally.

If you are looking for high-grade hardscape replacement services, we are the company to contact. You can call Surfside Pavers at 321-951-1716 (West Melbourne location) or 772-770-3890 (Vero Beach location). We are here to answer all your questions and provide quotes for your next hardscaping project. You can also send us an email via this Contact Us form.
We service Brevard County, Indian River County: